About Us
Founded in 1964 by George H. Drysdale, the company originally represented Hastings Raydist and sold their instruments for vacuum measurement, and mass flow of gases. Moving forward, other lines of process instrumentation were added to his linecard. After years of serving as a manufacturers' representative for industrial instrumentation, the company transitioned into the digital age. Now Drysdale & Associates Inc. is an engineering consulting and training company, as well as provider of process instrumentation and calibration of IR instruments.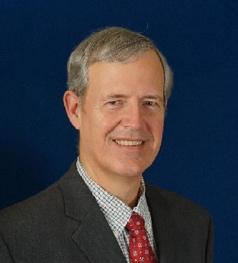 L. Terry Clausing joined George Drysdale in 1985 and led the transition to digital instrumentation. Terry is a Professional Engineer and thereby brought the company into consulting business requiring a licensed PE. As his expertise in spectral and thermal analysis grew opportunities for training others also grew.
George chose to retire from the business in 1993 and stay active with travel time with Nancy, his wife, and golfing with friends and the family golfers, and time with grandchildren and ongoing church activities.
In 1994 Devon Drysdale Clausing joined Drysdale & Associates and is now most likely the one who will answer the office phone, initially respond to customer questions, and manage the day to day activity of the company.
In 2008, the company established our own Infrared Instrumentation Calibration Laboratory and began to offer temperature calibration services for all manufacturers of infrared temperature sensors and infrared cameras. Following our decades of experience and expertise, we also offer on-site calibration, wherein we bring our laboratory blackbodies to the customers' facility to conduct the calibrations.
Volunteer involvement focused on IR based Non Destructive Testing and Condition Monitoring through ASNT, ASTM and ASME has been significant in recent years. This has led to worldwide interaction with people, products, and processes.
In May of 2020, Drysdale & Associates became accredited to the ISO/IEC 17025:2017 standard to provide thermodynamic calibration of infrared temperature sensors. Big changes have taken place over the years since 1964 when a one engineer representative company began in the basement office of the family home, and we look forward to continuing to grow in the years to come.